Intermatic MultiWave Wireless Controls
The MultiWave Wireless Control System from Intermatic is a straightforward and affordable way to automatically control pools, spas, lights, heaters, and more.

Easy to configure, install, and operate, the expansion module provides the ultimate versatility for new construction or retrofit installations.
MultiWave Wireless Control System Key Features:
Five channels allow control of multiple pool applications

Control single, 2-speed and variable speed pumps, including popular name brands

Add the Expansion Module to control a second heater, 4 valve actuators and solar heating/cooling

Retrofit or upgrade existing mechanical timers or energy-efficient pump and outdated wireless technology

Remote Switch capability initiates multiple events with the flip of a switch

Integrate with home automation devices that use Z-Wave wireless technology

Temperature sensors monitor and control pool/spa temperature and protect equipment against freezing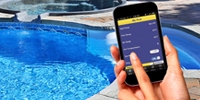 Ready to make the jump to automating your setup? In this two-part series we examine the advantages of automation, consider the options available and help you decide what system is perfect for your needs.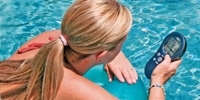 Not sure which pool and spa automation system is best for you? We take a closer look at some of the top options on the market to let you decide for yourself which option makes the most sense.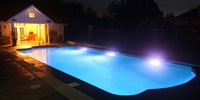 During the 1980s and early 2000s fiber optic lighting was installed in thousands of pools nationwide. Over time those fiber optics have faded and the industry has moved to a superior technology - brighter, more efficient LED lighting. Learn how to update your fading fiber optic lighting to vibrant LED lighting.
OPEN 6 DAYS A WEEK
Phone Support (Central Time)
6am - 6pm Monday - Saturday