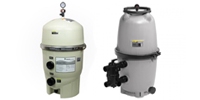 Like shopping for most major pool equipment, it can be hard to understand the correct way to determine what model, size, brand, etc. equipment is best for you and your pool. In this post we go over the three types of filters and how to determine what size filter your pool needs.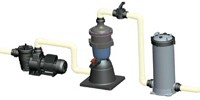 We all know that no matter what kind of filter you have, cleaning it can really be a pain in the you know what! We're all searching for ways to enjoy our swimming pools more and maintain them less, that's why our friends at Waterco have developed a low maintenance pool filtration device that is revolutionizing water filtration and swimming pool maintenance.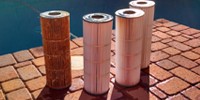 If your pump is the heart of your pool or spa the filter is its kidneys. Daily, your filter removes dirt, oil, organic and inorganic substances. Having clean, healthy water is dependent on your filter operating at its peak performance and that is with a clean filter.