// Initialize Pentair / Channel Advisor Sales Reporting sTrack.initialise();
NOTICE
: The pool & spa industry continues to face industry-wide shortages on many products that most vendors expect to last late into 2022. We're allowing items to be purchased so that customers who choose to wait will have their order shipped when product is available. Most vendors are not providing any ETA on when items will be available. WE WILL EMAIL YOU RIGHT AWAY IF YOUR ITEM IS BACKORDERED.
Tank O-Ring for Purex Pentair CF & SMBW 4000 Series Filter 071439 | O-333-9
THIS ITEM IS A PART FOR THE FOLLOWING PRODUCTS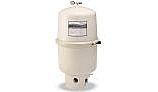 Pentair SMBW4060 Fiberglass D.E. Filter | 58 Square Feet with Built-In Backwash Valve | 147411
Replacement Parts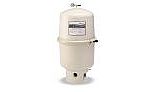 Pentair SMBW4048 Fiberglass D.E. Filter | 47 Square Feet with Built-In Backwash Valve | 011555
Replacement Parts
Aladdin Equipment O-Ring | O-333-9

OEM Name: Purex/Pac Fab *Pentair(Eastside/Hydrotech), OEM Part: P-24218/07-1439, For Use With: SMBW CF/4000 Series Clean & Clear/FNS Plus Filter Tank


Great product from great distributor with very fair price.
Perfect for my 4000 series 60sq ft Purex Pentair filter with next day delivery. The fadt delivery was important to me since my old O'ring was leaking badly!
December 12, 2021
Purchased
5 months ago
correct replacement part
Every part I have purchased from Pool Supply Unlimited has been an exact replacement of the original.Nothing worse than buying a part that almost fits.
December 4, 2019
Purchased
over 2 years ago
IT DOES NOT FIT !
It does not fit you sent me the wrong one. I have called you 5 times. I want my money back !
August 9, 2021
Purchased
9 months ago