IntelliChlor Salt Chlorine Generator uses common table salt to produce all the chlorine a pool needs, safely, effectively, and automatically. Same sanitation performance as manual chlorine addition without the drawbacks. No need for customers to buy, transport and store chlorine compounds.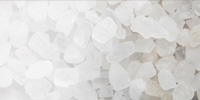 Saltwater pools are becoming commonplace everywhere. Feeling behind the times with your regular chlorine pool? We explain the advantages of salt systems, clear up some common misconceptions about them and tell you what it takes to make the switch once and for all.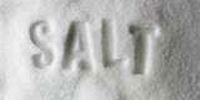 Silky smooth water and child-safe swimming environment are both assumptions of a "salt water pool". Learn more about the facts and benefits of chlorine generators for pool water sanitation.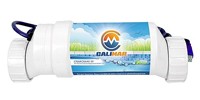 Need a replacement salt cell for your Hayward system in time for summer? Before you order another T-CELL-15, see how it stacks up to the powerhouse in saltwater chlorination, CaliMar.