ORBIT The Premium Suction Pool Cleaner
What's in the box:
Orbit Cleaner
Disc
Deflector Wheel
Hose Weights (2)
Flow Control Valve
Control Valve Adaptor
Hose Adaptor
40ft Sectional Hose (F20001 only)
Orbit
The ultimate example of a diaphragm powered pool cleaner. The tough one-piece body is perfectly balanced and, when combined with the legendary diaphragm beating at 360 times a minute, ensures maximum cleaning power, to deliver amazing cleaning results.
Ready to go
Orbit is easily assembled and working in minutes
Simply connect to pool skimmer or dedicated vacuum line
No additional electrics, plumbing or special tools required
Simple - and so strong
The unique one piece body means there are no clips, nuts, bolts or hinges to corrode, split, wear or break. In addition, Orbit has one moving part, the diaphragm, and only eleven parts in total. The strength and simplicity of Orbit makes it highly effective, durable and economical to own and maintain.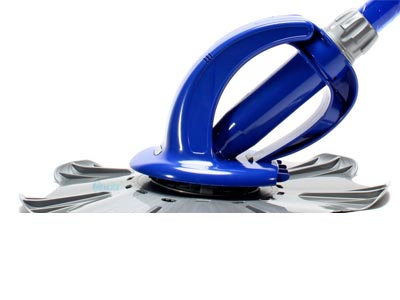 A strong and powerful heart
Orbit has a strong, powerful heart to move it effortlessly around the pool, vacuuming all the debris. Over many years the flexible diaphragm has proven to be the superior drive mechanism for suction pool cleaners. It beats 360 times per minute, which means that during an 8 hour cycle, the diaphragm will open and close over 170,000 times!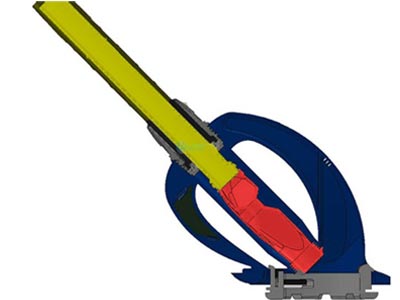 The Best Disc
The 18 inch diameter creates a super wide cleaning path, to quickly clean your pool. The disc has seven "ski-jump" ramps which help Orbit move effortlessly around the pool. The up-turned edge of the disc allows Orbit to move over drains and lights and around steps and ladders.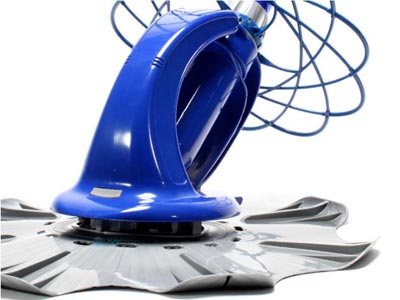 The radial grooves on the underside of the disc direct fine debris and dust to the intake ports on the bottom of the cleaner.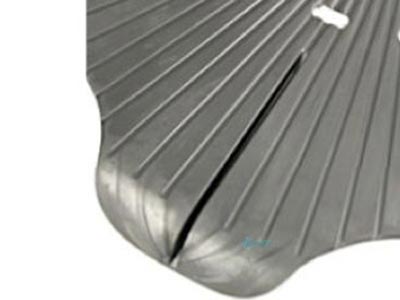 Quad-Port Cleaning
Orbit has 4 suction ports, which ensures debris can be picked up through a full 360°. This means that debris is collected not just in the direction of travel. Debris on the side is also sucked into the Orbit chamber and removed from the pool.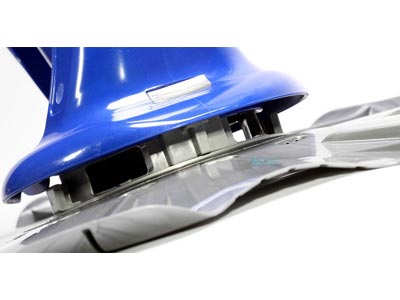 Super-Flex Orbital Deflector
The flexible nature of this deflector wheel creates a spring-like effect to help power Orbit around in-pool obstacles, such as steps and ladders. The orbital shape helps increase random movement.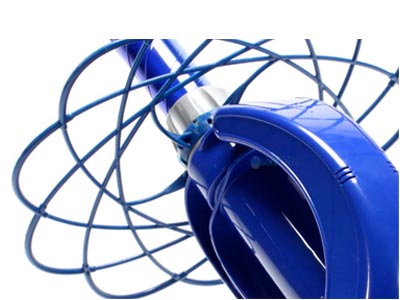 ORBIT: Two Models
F20001 has everything you need; the Orbit cleaner, deflector wheel, hose weights, flow control valve, control valve adaptor and 39 feet of sectional hose.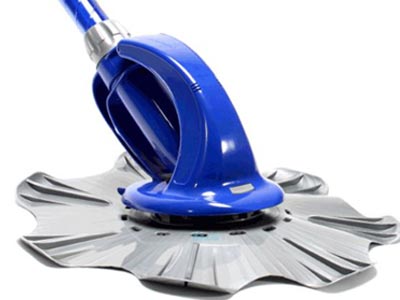 F20002 is the same as F20001, except there is no hose. This model is ideal for pool owners who have previously owned an automatic cleaner and still have sectional hose.
Speed Control: Orbit's automatic flow control valve regulates the water flow through the pool cleaner, optimizing cleaning performance.