NOTICE
: The pool & spa industry continues to face industry-wide shortages on many products that most vendors expect to last late into 2022.
...
We're allowing items to be purchased so that customers who choose to wait will have their order shipped when product is available. Most vendors are not providing any ETA on when items will be available. WE WILL EMAIL YOU RIGHT AWAY IF YOUR ITEM IS BACKORDERED.
Residential Low-NOx Pool & Spa Heaters
Low NOx (low emission) heaters are required in some parts of Utah, California & Texas. Keep your pool warm and your fuel costs cool with one of these Heaters!

Find more inforamtion on Low NOx requirements here.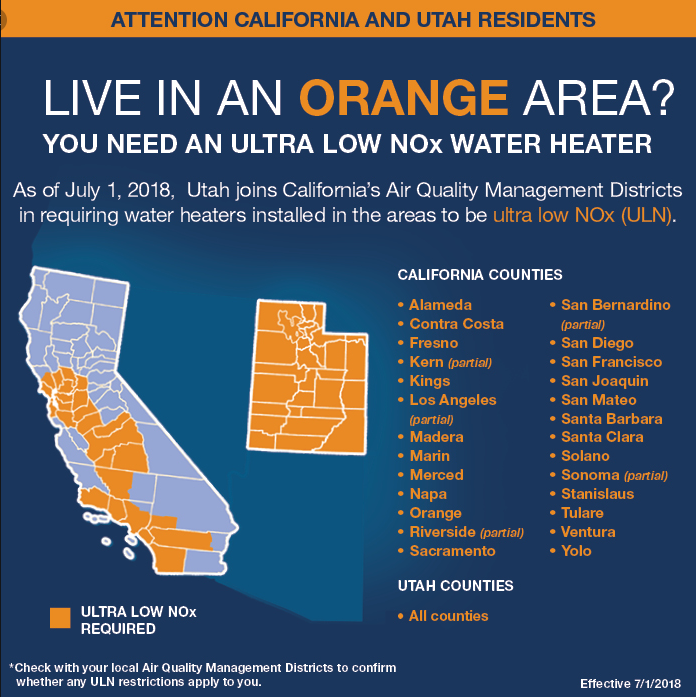 When you own a pool you'll need to shop for pool heaters at one time or another; even in very hot climates it's important to keep the water warm enough to swim and when the temperature is off by even a few degrees this can make it unpleasant and unwelcoming.

As with all accessories, you'll need to choose carefully between pool heaters and will have many options from which to choose. In some cases it may be obvious when it comes to your choice because you'll want to ensure it can heat the amount of water your pool holds and is compatible with the other working elements of your pool. Your manufacturer may have certain recommendations as well when it comes to pool heaters> and you may want to consider starting with your owner's manual when it's time to choose a new one.

To help you decide on the one that is best for you, consider a few simple tips about pool heaters and how to find the one that's going to work well without breaking your budget.

Knowing Your Options

Do you want electric, gas, or solar powered pool heaters? Your budget and your ability to work easily with these elements will help to determine this. Gas powered will mean having to fill it or hook up the propane tank on a regular basis. If you're not comfortable with that, then an electric or solar powered is better. If you're thinking of solar powered pool heaters, note that you should be living in an area where the panels will get enough sunlight during the day to stay powered. You'll also need to know how to position the panels for them to work properly as well.

The right maintenance of pool heaters will also need to be considered. It's not unusual for insects and other debris to collect more readily in gas and electric heaters as opposed to solar panels, so be sure to check these more often and to keep them clean. The maintenance of your pool heaters needs to be considered as not cleaning them regularly and properly can cause them to falter which means they will require more energy to work or won't work at all.

Know Your Pool

It would seem obvious to most that there is a difference between above ground pool heaters and those meant for in-ground pools, but it's important to understand the details of your pool when shopping for any of its elements. The size of the pool, the typical climate in which you live, and these things need to be remembered and considered when shopping for pool heaters.

Consider your budget as well but don't assume the cheapest pool heaters are the best, or go for the most expensive. Cheaper items may not last as long and the most expensive may have too much power that you don't really need. Typically mid-range pool heaters meant for your pool size are going to work fine, if they're maintained properly.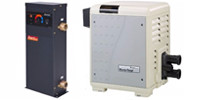 The search for the perfect heater for your pool or spa is sometimes riddled with weird acronyms, strange sizings, and unfamiliar terms. This guide, along with our sizing guide will hopefully provide all the information needed to find the heater perfectly suited for your pool.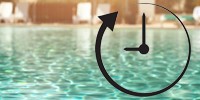 That is a question many people want to know, it is both simple and complex as there are variables to consider. In this article we'll lay out the simple answer for you and discuss the complexities to consider.
OPEN 6 DAYS A WEEK
Phone Support (Pacific Time)
6am - 6pm Monday - Saturday