The pump seal kit, gaskets, and motors listed on this page fit Jacuzzi Magnum Pumps like the one below: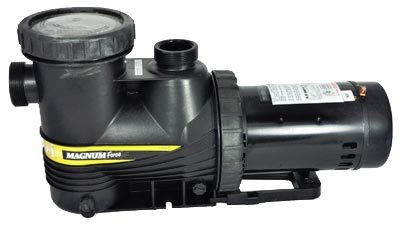 The Go-Kit 14 is everything you will need to successfully replace motor on Jacuzzi Magnum Pump. This kit includes:
AS-972 Seal (1)
O-263 Case O-ring (1)
O-39 Plug O-ring (2)
O-336 Strainer O-ring (1)
O-462 Diff. Sq. O-ring (1)
Each kit also contains one package of PTFE-based sealant/lubricant for proper gasket seal.