PT-6001 Lighting Kit
Update fading fiber optic lighting to vibrant LED lighting with the S.R. Smith PT-6001 fiber to LED conversion kits. The PT-6001 power center seamlessly replaces aging illuminators and are virtually maintenance free. You'll not only get more cost-effective brighter lights, you will also gain the ability to have color options and light shows at your fingertips using the handheld remote.
The new PT-6001 is powered by 120VAC and converts to 12V through two separate 30 watt transformer's circuits. Each transformer can control up to four S.R.Smith LED products. Four Treos can be operated on circuit number one and up to four Color Light Streams laminars could be operated on circuit number two. Circuit number one and circuit number two can be synchronized with the push of a button on the remote control unit.
The PT-6001 Lighting Kit is a complete lighting system that includes a PT-6001 power center, a base, wireless remote control and 1, 2, or 3 color Treo LED pool lights. Select from 6 colors (white, blue, green, red, amber, and magenta) or 2 color changing modes (slow color change mode and party mode). Single 60 Watt, 1 circuit unit (PT-6001), has a manual on/off switch, and remote control. You can use an existing S.R.Smith formerly Fiberstars fiber optic illuminator base for installation.
Kit Includes
(1) PT-6001 power center
(1) PT-6000 series base
(1) Wireless remote control
(3) Treo 80' RGB LED pool lights
Features
60 Watt, 1-circuit unit
12VAC and 13VAC output options and an autoresetting thermal fuse for overloading and replaceable current fusing for enhanced water safety
New screwless terminals for reliable, quick and easy connections in half the time (compared to original PT-6000) - no wire nuts required
Wireless remote control with one-touch color sync for S.R.Smith LED lighting products
Corrosion-resistant polycarbonate enclosure rated NEMA 3R
ETL Listed conforms to UL 379
Certified to CSA C22.2#218.1
Before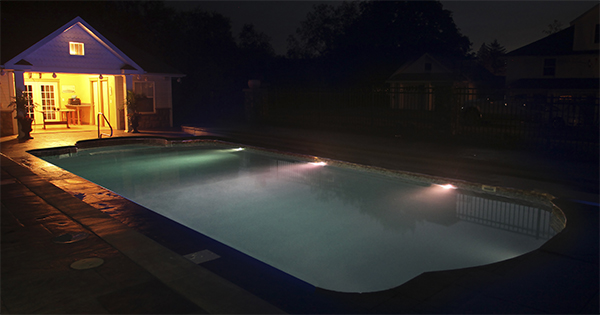 After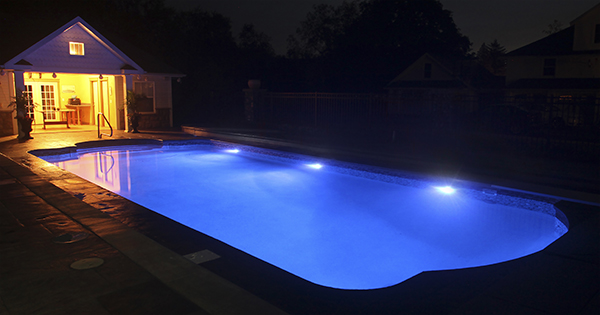 The TREO LED light is a 12VAC, 5 Watt LED underwater light for gunite, vinyl liner, and fiberglass pools with a replaceable LED lamp. The Treo light provides outstanding illumination qualities, with even light distribution and a wide beam spread, eliminating the end shadow effect common with other pool lights. The new Treo LED light is available with a 50,000 hour lamp life, color change LED array that has six lockable colors and two color change modes. It will color synchronize with the Color Light Streams series of water features making it a great value in the growing family of 12VAC products by S.R.Smith, formerly Fiberstars. This family of high performance, low power consumption lighting products can be wirelessly controlled by the S.R. Smith 12V power centers that include the PT-6001, WIRTRAN, WPC1-XXXX-T, WPC2-XXXX-T. You can use an existing S.R.Smith formerly Fiberstars fiber optic illuminator base for installation.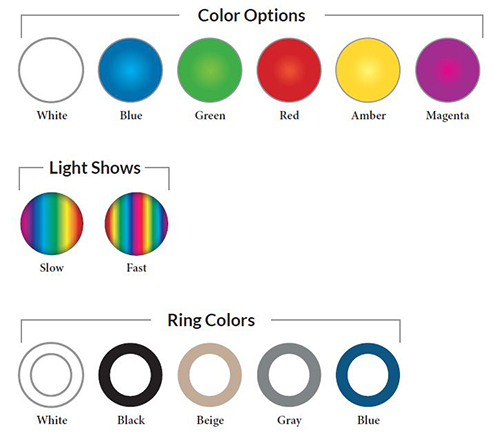 Brand:
S.R.Smith Lighting