Combines both biological and mechanical filtration in one compact body. Simply by rotating the valve the patented cyclonic backwash system does the dirty work for you. In just minutes the internal jets clean the filter for you. Ultima II Filters are designed for high flow rates, extreme fish loads, and elevated feed rates.
To support aquatic life whether at an aquaculture facility, backyard pond or large aquarium system it is essential to remove both ammonia and accumulated debris. The most efficient way to accomplish this is by installing an Ultima II biomechanical filter. The patented media has the highest biofilm surface for bacterial growth, this beneficial bacteria converts ammonia into harmless compounds. The dense bed of ridged media traps solids without clumping. Internal jets in the filter are activated during the backwash separating the waste from the media and sending it out the waste line.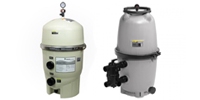 Like shopping for most major pool equipment, it can be hard to understand the correct way to determine what model, size, brand, etc. equipment is best for you and your pool. In this post we go over the three types of filters and how to determine what size filter your pool needs.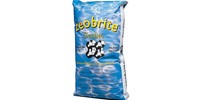 When it comes to keeping the "green" out of your pool, many people, including pool professionals, are turning to a Zeobrite. Learn more about this non-toxic, environmentally safe product that is quickly becoming the go-to product for superior filtration and water clarity.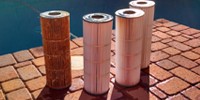 If your pump is the heart of your pool or spa the filter is its kidneys. Daily, your filter removes dirt, oil, organic and inorganic substances. Having clean, healthy water is dependent on your filter operating at its peak performance and that is with a clean filter.