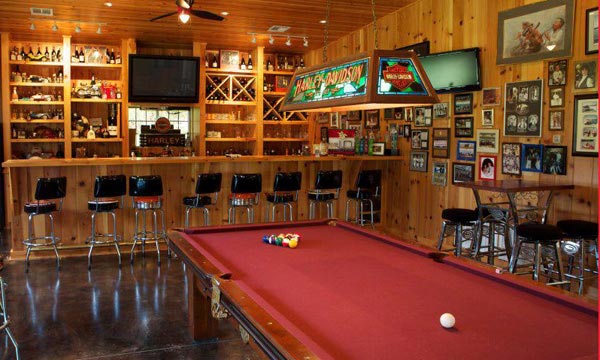 Football's championship game is fast approaching, offering the perfect excuse for you to add entertainment options to your game room or man cave. Pool Supply Unlimited has plenty of choices no matter your available space, the types of games that interest you or your family, or, of course, your budget.
If you enjoy a match of skill and strategy, like to work off stress or game nervousness with some physical exertion or just would like to see your kids step away from the TV and video games for once, there's a good chance you'll find a fit in our Game Room category. And if you can't decide on just one particular game to make your new entertainment centerpiece, you might just be surprised to see how easily you can enjoy several all in the same space.
The old standards
For quality relaxation it's hard to top a good beverage and even better conversation over a game of pool, and our tables from Carmelli are a stylish, durable option at a reasonable price.
From the 4.5-foot

Renegade bumper pool table

to the 8-foot

Monterey

(right) and

Westport

slates for professional-level players which add a level of distinction and warmth to any room, you can find a perfect way to make billiards part of your home experience.
If you prefer a more fast-paced form of competition,
ping pong
could be the way to go. Our tables are both rugged and portable, so you can put them away if you like when not in use without fear of damaging them or yourself.



The Carmelli

Contender

(left), in fact, is suitable for both indoor and outdoor use (beer pong, anyone?), and its 9-foot length and easy portability have helped already make it a popular choice among our customers. And the

Quick Set

sits perfectly atop any 7- or 8-foot pool table, meaning you can have two completely different game experiences at the ready in a matter of moments.
If you want to recapture the epic foosball battles of your youth (or of, say, last week) at home, we have you covered there as well. From the 38-inch Sidekick table top model to the 56-inch Primo stand-alone option, Carmelli tables will have you enjoying the intense competition and pure fun of soccer - without all that running and lack of scoring, of course.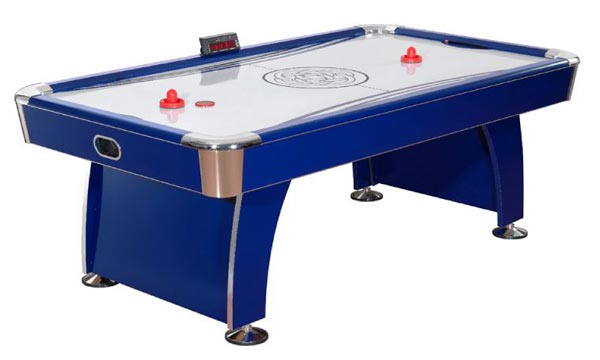 For another option where speed is the name of the game,
air hockey
is definitely worth a look. The kids could find the 32-inch table top to their liking, or you could take a more serious approach to indulging your puck skills with the 7.5-foot
Phantom (above)
, complete with automatic scorekeeping and sound effects. And as with the other games, there are plenty of size options in between.
That sizing variety is also evident in our selection of shuffleboard tables, from the 7-foot Ricochet to the 14-foot, top of the line Challenger model. The game has enjoyed a surge in popularity in recent years and you can hone your skills without ever leaving home.
More subtle options



If space is an issue or you just want a game a bit less prominent in the room, we have quality

dart boards

(featuring the electronic and cabinet set varieties),

basketball hoops

and

skeeball

. These are all built with the same Carmelli quality and come with standard warranty protection.
You can also handle all your accessory needs (darts, balls, covers, etc.) with us, since we all know how easily items can break or just disappear when everyone is having a good time. And if you could use chairs and tables to complete your décor, we have plenty of choices there as well.
Why just one?
One of the beauties of Carmelli game tables is how interchangeable they are. As we pointed out, a quality ping pong table can be lain smoothly over a full-sized pool table, giving you far better use of your game room area.
| | |
| --- | --- |
| Another excellent multi-game option is the Triple Threat (right), which combines a 6 foot-long pool table, ping pong and even air hockey all in the same space. The games stack on top of one another, and latches allow them to easily replace one another as needed. | |
Get in the game
As you can see, whether you're trying to improve your own game skills or simply distract the kids while you slip off to the pool or spa, Carmelli and Pool Supply Unlimited have plenty of ways to make it happen. You'll also likely find our prices are very much in line with your budget, so take a look around and chances are you'll be eager to enjoy the big game in a new whole way.