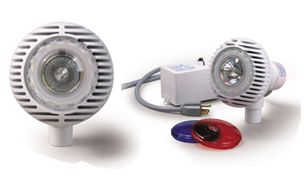 Pool Supply Unlimited has white and color lights for all above ground pools from Pentair, SmartPool & more!

Once you have had your above ground swimming pool installed you will find some amazing accessories to add to it to enhance the enjoyment of the swimming to cool off during the summer. Adding quality above ground pool lights allows you to swim after work during the evenings and even enjoy fun poolside parties. Now that you have found Pool Supply Unlimited, the possibilities in smart swimming pool accessories are endless.

Pool Supply Unlimited has completely safe, regulation approved above ground pool lights, and you can get the models you like at discounted prices. You can choose white or color lights for above ground pools that will convert your pool and entertainment areas into a fairy tale.