FLO-MASTER™ XP2e
Greater flow rates with overall energy efficiency
Aqua-Flo by Gecko's Flo-Master™ XP2e pump is designed for today's large spas with multiple jets requiring increased flow. The XP2e pump fits within the same envelope as the original XP2 pump yet provides greater flow than its predecessor allowing spas to use more jets per pump. The energy consciousness of the XP2e pump allows for the same and greater flow rates while improving the overall energy efficiency of the spa, reducing consumer operating costs.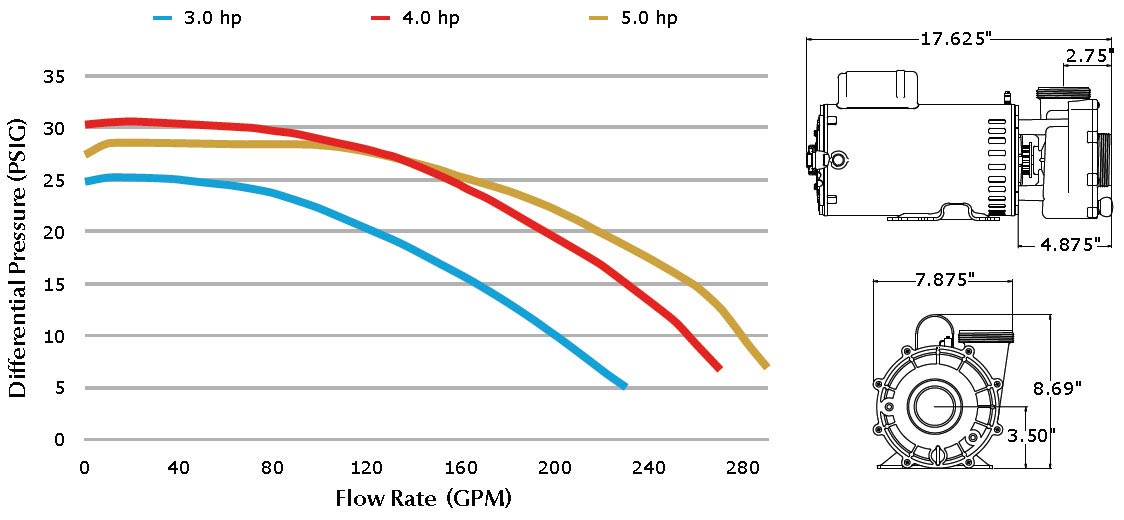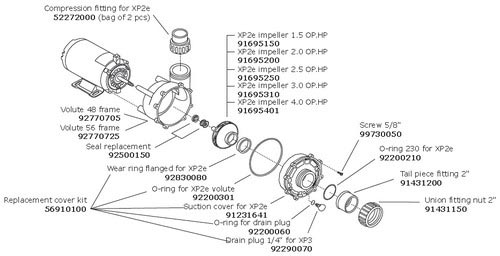 OP.HP REFERS TO OPERATIONAL HORSE POWER
If you have an older XP2 pump and the label only has the HP rating and not the OP.HP rating then the new style will be by the OP.HP.


If you have both a HP rating and an OP.HP rating on the label then the new style is the same.



XP2 pumps are 48 frame motors only now however, in the past there were some 56 frame motors used. These are replacement wet ends that have been used by the manufacturer.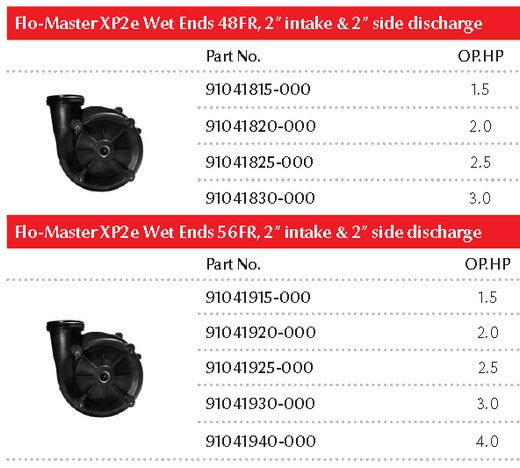 Every pump comes with 2 compression fittings & without cord.