For new installations, for automation of existing chemical control systems, or for custom solutions, enjoy a new level of ease and peace-of-mind with IPS Controllers.

An IPS Controller is made of the following four key components and is delivered along with an in-line filter, 25 feet of tubing and all items needed for installation:

1. The flow cell captures a water sample for analysis.

2. Sensors analyze the pH and ORP in the flow cell.

3. The Controller receives information from the sensors and compares it to the programmed settings. If chemical adjustments are needed, the controller will signal the chemical pump, salt chlorine generator, or other feeding devices.

4. The digital, LED display allows you to adjust values for dosing times, pH and ORP target levels, high/low alerts, and overfeed settings. It also displays the status of chemical control functions. Some models display temperature and emit external visual and audible alarms.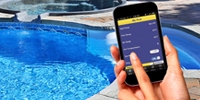 Ready to make the jump to automating your setup? In this two-part series we examine the advantages of automation, consider the options available and help you decide what system is perfect for your needs.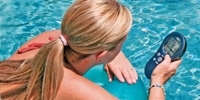 Not sure which pool and spa automation system is best for you? We take a closer look at some of the top options on the market to let you decide for yourself which option makes the most sense.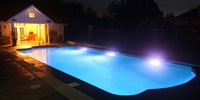 During the 1980s and early 2000s fiber optic lighting was installed in thousands of pools nationwide. Over time those fiber optics have faded and the industry has moved to a superior technology - brighter, more efficient LED lighting. Learn how to update your fading fiber optic lighting to vibrant LED lighting.
OPEN 6 DAYS A WEEK
Phone Support (Central Time)
6am - 6pm Monday - Saturday