Natural Chemistry Products
Pool Supply Unlimited is proud to offer Natural Chemistry Pool and Spa Products. Chemical-free Natural Chemistry is a truly green pool and spa product.
Testimonials are good!
We all like to hear that a product we are considering spending our hard-earned greenbacks on is worth the container it comes in. The folks at Natural Chemistry realize this too and were gracious enough to share some comments of their customers:

Testimonial #1
We are a local Full service pool and spa company with a retail location in Southern California. We proudly service over 600 customers every week and we are constantly looking for new ways to improve our service. A pool is a very large investment and we want to make sure that is maintained correctly so that your family can enjoy crystal clear, algae free water year round. Each swimming pool and spa is unique depending on the age of finish, surround vegetation, usage, equipment, and water chemistry. Every pool and spa requires a little different care and chemical treatment depending on its needs. We have found that no matter what type of pool or spa you may have the best way to properly maintain a safe, clean and clear swimming environment is through preventative maintenance. Preventative maintenance includes weekly chemical maintenance along with regular phosphate/enzyme treatments in conjunction with regular pool cleaning. Once we started treating phosphates prior to algae infestations we found that we saved money on chemicals, received less complaints, and our techs are able to maintain an algae free pool with less headache. We have used almost every chemical manufacturer on the market and Natural Chemistry is a company that stands out amongst the competition. Their product is more effective, they have many options depending on your needs and application, they do not make false dosage claims, and their customer support is amazing! We use Natural Chemistry everyday and it is helping us to improve our service and retail business.
Max

Testimonial #2
I service an Olympic length pool at a community college. During the summer time the bather load at this pool can reach 1500 patrons per day. We were typically consuming an entire 500 gallon tank of chlorine each week of the summer season. We were definitely looking for ways to save money and we finally found a working solution. We have been using Natural Chemistry's Commercial Pool Perfect with Clarifier and have seen a 35% percent reduction in chlorine consumption. Not only has the college's operational costs benefitted from the use of Pool Perfect, but out patrons at the pool have definitely noticed the change in the water chemistry and the "feel" of the water. I am constantly receiving compliments on the water clarity and the "soft water" feel. Thank you Natural Chemistry and special thanks to your sales team for taking the extra time to answer all my questions.
Sincerely,
Scott

Testimonial #3
I have a very old pool that had cast iron plumbing and every 2 years I have to change the grids because they would get so full of rust, my customer remodeled his pool and did new plumbing i did the start up and as always the first thing i did was to add a bottle of metal free when i went to clean the filters my surprise was that the grids were white and clean not a sign of rust.
My client was very happy because we did not need to replace the grids.
i was astonished that metal free worked that well

The Ventura Aquatic Center's Activity pool has always been a concern of ours for energy efficiency. Our zero entry to 1.5 foot depth Activity pool sports a play structure and multiple water features. As it is a shallow body of water, there is quite a bit of heat loss. We have looked into the traditional energy saving pool covers, but have always had issues with total coverage, and hang ups due to the play feature's layout. We recently tried "CoverFree". Based on a fifteen day cycle before and after use, our heater run time has been reduced close to 20 %.
Best regards-
Wayne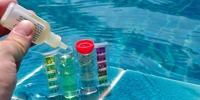 Take the fear out of pool chemicals & balance your pool water like a pro with Pool Supply Unlimited's guide to pool water chemistry. Learn more today!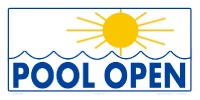 Opening a pool for the season takes a little more elbow grease than simply ripping off the cover and jumping in. We'll walk you through how to open a pool after winter so you can get in, cool down, and kick off summer in crystal clear water just begging to be enjoyed.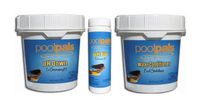 All too often we see the damage that unbalanced water can cause. Water can corrode surfaces or deposit a white film or crusty, coarse substance called scale. Find out how to prevent the two types of unbalanced water conditions, corrosive and scaling.
OPEN 6 DAYS A WEEK
Phone Support (Central Time)
6am - 6pm Monday - Saturday