Powerclean Chlorine Generators by CMP
This is the future of salt chlorine generation. Powerclean salt systems are designed to be durable, affordable and serviceable. Salt systems have been around for years, but nothing like this. It's time for a chlorine generator that pool professionals and homeowners will all love to use.

CMP has made three significant improvements to the SGS chlorine generator design:

INCREASED DURABILITY
The chlorine generating cell has been beefed up to create a stronger body. The improved design is over 20% stronger in testing, and resistant to bending or cracking during installation. The more heavy duty design also has a new strong bridge piece between the two ports to secure them in place.

IMPROVED USER EXPERIENCE
New handles have been added to the cap, making it easier to turn and remove for quick and easy cleaning. The cleaning tool has also been improved, now made out of durable, molded plastic (instead of wood). This tool will last longer in the elements.

The control center has also been redesigned. Now it is easier to understand, simplified and has a QR code for quick access to support.

EXTRA IMPROVEMENTS TO THE ULTRA
The Breeze was the premier unit available from SGS. Now it's called the Ultra and there is even more that makes this unit special.

Unions are now integrated into the redesigned body. This makes the unit easier to install and remove as needed. You can now order the cell with upgraded 15,000 extended life cell plates. These options also come with a longer warranty - up to four years 100% coverage. The standard option cell is 10,000 hours with a three year warranty.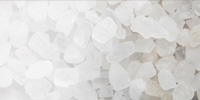 Converting chlorine pools to saltwater allows pool owners to avoid storing chlorine and hauling it out to the pool whenever needed, and the common complaints of skin irritation associated with high levels of chlorine (as well as its smell) are also quickly fading into the past. Today, we're sharing the primary benefits and how-to for converting a pool to saltwater.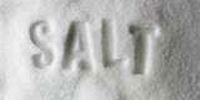 Silky smooth water and child-safe swimming environment are both assumptions of a "salt water pool". Learn more about the facts and benefits of chlorine generators for pool water sanitation.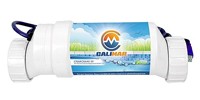 Need a replacement salt cell for your Hayward system in time for summer? Before you order another T-CELL-15, see how it stacks up to the powerhouse in saltwater chlorination, CaliMar.
OPEN 6 DAYS A WEEK
Phone Support (Central Time)
6am - 6pm Monday - Saturday