Frontier II Stand with Frontier II Board
The Frontier II is a high-value stand and board ideal for price-sensitive customers.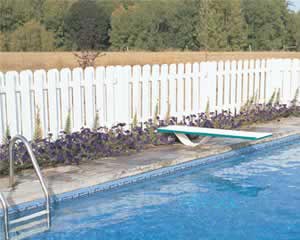 S.R. Smith's Frontier II jump stand is big jumping fun at a great price! The white Frontier II stand can be paired with the Frontier II board, which comes in seven designer colors, to match your backyard decor. The steel base is powder coated to ensure the long life of your stand.
The Frontier II board features a high-grade, slip-resistant sand tread for maximum safety. Your board and stand combination also comes with an instructional diving video to ensure maximum safety when diving in your pool.
Specifications
Jump Stand Model: Frontier II
Jump Stand Color: Radiant White
Board Model: Frontier II (3-hole)
Board Size: 6-Foot Length
Board Color: Marine Blue with Matching Marine Blue Tread
Board Weight Capacity: 250 lbs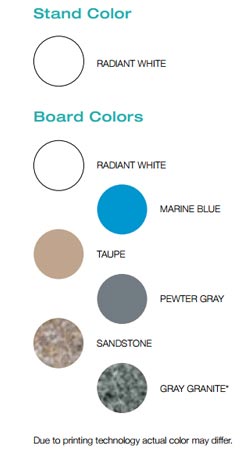 All installations must comply with all applicable local and national codes and installation must be completed in accordance with S.R.Smith installation instructions.
Stand comes in white, with your choice of board color to match your pool slide and backyard décor.
*Not recommended for salt chlorine pools