NOTICE
: The pool & spa industry continues to face industry-wide shortages on many products that most vendors expect to last late into 2022. We're allowing items to be purchased so that customers who choose to wait will have their order shipped when product is available. Most vendors are not providing any ETA on when items will be available. WE WILL EMAIL YOU RIGHT AWAY IF YOUR ITEM IS BACKORDERED.
iAquaLink is a complete web-based pool control system that allows control of the pool anytime, anywhere. Using our free app on a smart phone or any web-connected device, pool owners can control all the elements of the pool, even when they are on the go.
It takes just three easy steps to install, and can be complete in minutes. No other solution offers the ease, versatility and function of the iAquaLink.

Best-in-class automation solution

•Complete control for the pool and spa anywhere, anytime, with any web-connected device.
•Familiar app-based control for ease of use and quick adjustments to the pool.
•Pool owners can turn on the spa while at gym, check pool status while away from home, and allow the pool service company to make adjustments or troubleshoot.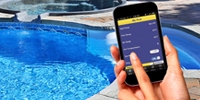 Ready to make the jump to automating your setup? In this two-part series we examine the advantages of automation, consider the options available and help you decide what system is perfect for your needs.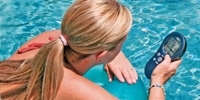 Not sure which pool and spa automation system is best for you? We take a closer look at some of the top options on the market to let you decide for yourself which option makes the most sense.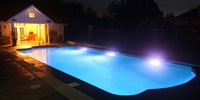 During the 1980s and early 2000s fiber optic lighting was installed in thousands of pools nationwide. Over time those fiber optics have faded and the industry has moved to a superior technology - brighter, more efficient LED lighting. Learn how to update your fading fiber optic lighting to vibrant LED lighting.