Salt Generators use a low concentration of salt dissolved in the water to produce the chlorine daily.
Many people do not have the proper knowledge on how to keep their spas sparkling clean, Many don't relaize that it does not have to be a chore if you invest in a state-of-the-art salt chlorine generator which is a great alternative to harsh pool chemicals. Pool Supply Unlimited offers you smart salt chlorine generator models in many well-known brand names that save you time, money, and effort, in keeping your hot tube clean and clear all year round.

You will find here salt generators specifically suited for spas and hot tubs. A salt chlorine generator converts salt into chlorine to keep water sparkling clean and tasteless, and you will find them great investments for your spa. Your machines can be set digitally to produce more chemicals during peak times, or use models that have self-regulating properties.

With such a huge choice of pool equipment on the market, choosing what is right for you can be rather confusing. We welcome your inquiry if you are interested in installing a salt chlorine generator. With a little knowledge and the right tools keeping your spa clean does not have to be a chore or an expensive issue either.

Let us know what you need for your pool and spa, and we will make practical advice and suggestions for the best equipment money can buy. Look forward to reliable, well-known brand names in all pool and spa equipment from us, all at the best value for money you will find online.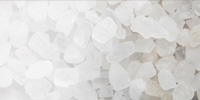 Converting chlorine pools to saltwater allows pool owners to avoid storing chlorine and hauling it out to the pool whenever needed, and the common complaints of skin irritation associated with high levels of chlorine (as well as its smell) are also quickly fading into the past. Today, we're sharing the primary benefits and how-to for converting a pool to saltwater.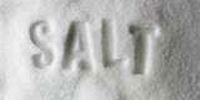 Silky smooth water and child-safe swimming environment are both assumptions of a "salt water pool". Learn more about the facts and benefits of chlorine generators for pool water sanitation.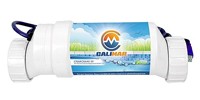 Need a replacement salt cell for your Hayward system in time for summer? Before you order another T-CELL-15, see how it stacks up to the powerhouse in saltwater chlorination, CaliMar.
OPEN 6 DAYS A WEEK
Phone Support (Central Time)
6am - 6pm Monday - Saturday