Pressure cleaners use the pressure of water to remove pool dirt and debris to an attached bag. They require their own booster pump and need the debris bags cleaned and changed. These cleaners mainly clean the pool bottom.
Pool Supply Unlimited carries a full line of pressure cleaners, including several Pentair Kreepy Krauly models as well as the best from Polaris. In the video above, PSU sales professional Rob gives a tutorial on the major kinds of automatic pool cleaners, including pressure cleaners, so you can make a more educated choice about what's best for you.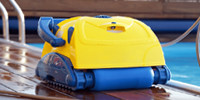 Automatic Pool Cleaners are a great way to clean a swimming pool and reduce long-term maintenance costs. Get the details on the different kinds of Automatic Pool Cleaners, and which one will suit you and your pool's needs.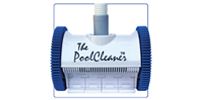 Tiered of your old pool cleaner that gets stuck and just doesn't thoroughly clean your pool? Want something easy to use with very little maintenance? Poolvergnuegen's The Pool Cleaner is the right one for you.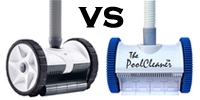 Looking for a new cleaner to get that messy pool under control? We look at two notable suction-side options: Poolvergnuegen's PoolCleaner and the new Kreepy Krauly Warrior, and let you draw your own conclusions.