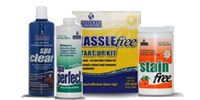 There are a lot of factors involved in getting pool water clean, crystal clear and into the natural looking condition that we have become accustomed to. Among the unsung heroes working behind the scenes are pool chemicals.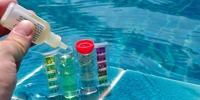 Nobody wants a midsummer swim ruined by cloudy, acidic or even dirty water. But what's involved in taking on the job of water maintenance yourself? As we explain here, it's a lot easier than you might think.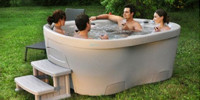 Small or large, at some point your spa is going to need a cleaning. This could be a complete drain and refill or just a touch up to get a spot of dirt off the floor. When a spa cleaning is needed can depend on how much the spa is getting used and the condition of the water. Continue reading to learn when and how to clean your spa.