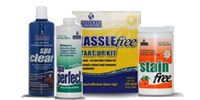 There are a lot of factors involved in getting pool water clean, crystal clear and into the natural looking condition that we have become accustomed to. Among the unsung heroes working behind the scenes are pool chemicals.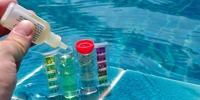 Nobody wants a midsummer swim ruined by cloudy, acidic or even dirty water. But what's involved in taking on the job of water maintenance yourself? As we explain here, it's a lot easier than you might think.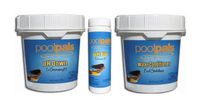 All too often we see the damage that unbalanced water can cause. Water can corrode surfaces or deposit a white film or crusty, coarse substance called scale. Find out how to prevent the two types of unbalanced water conditions, corrosive and scaling.