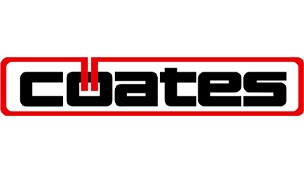 Coates Heater Company, Inc.
Coates has been the name to trust for quality and reliability in water heating equipment since the 1940's and continues to lead the industry in quality and perfomance across our entire line of swimming pool products.
The pool and spa heaters are available from 1.5kW to 57kW and most can be ordered in single or three phase models. For large commercial applications we also offer heaters up to 300kW.
Coates Heater Company, Inc.
P.O. Box 1750
Kent, WA 98035-1750
Phone: (253)872-7256
Fax: (253)859-4660
www.coatesheater.us.com
Search for Coates Heater Company, Inc. Products
Search for Coates Heater Company, Inc. Parts
Warranty

COATES INTERNET SALES POLICY

Coates recognizes that the internet is an important source of information and a growing channel for selling many products. However, we strongly believe that pool heaters are not appropriate products to sell over the internet.

The installation of an electric pool heater is generally regulated by multiple sets of laws, codes and guidelines, at the federal, state and local levels. Further, the failure to properly install an electric pool heater can raise personal safety and performance concerns.

For this reason Coates do not authorize online retail sales of any of their pool heaters. An online purchase may affect your warranty.

This policy is necessary to ensure that Coates Heater brand equipment is installed properly, in compliance with applicable laws, rules, codes, and in a manner that addresses safety concerns and the proper performance of Coates equipment.

Your local pool dealer is the best resource for your pool and spa needs, including any warrantable defects in their products.
OPEN 6 DAYS A WEEK
Phone Support (Central Time)
6am - 6pm Monday - Saturday