NOTICE
: The pool & spa industry continues to face industry-wide shortages on many products that most vendors expect to last late into 2022. We're allowing items to be purchased so that customers who choose to wait will have their order shipped when product is available. Most vendors are not providing any ETA on when items will be available. WE WILL EMAIL YOU RIGHT AWAY IF YOUR ITEM IS BACKORDERED.
Pentair's extensive line of swimming pool, spa, and waterfall pumps will cover nearly any need you have to move water. Pool Supply Unlimited strongly supports selling Pentair's pump line because we know they are a manufacture that stands behind their products, we see it every day.

Pentair was the first to breakthrough with ultra energy efficient pool pumps when they released the first variable speed pump to the pool industry, the Intelliflo. Over the last few years this has become the #1 selling type of pool pump and for good reason, it does what it claims to do... save energy. Regardless of what pump you decide on we suggest looking for the EcoSelect badge which means the pump is an energy efficient model.
As a pool owner, you understand how important it is to keep your pool running well so that everyone can enjoy it during those hot summer days. That includes keeping your pool clean and clear of bacteria and other harmful elements. Having the right pool pump that is in good working order can mean keeping that swimming area healthy and bacteria free, and can also mean saving you quite a bit of work when it's time to manually clean this area.

There are many benefits to purchasing energy efficient Pentair Pool Pumps for your pool or spa. As one of the best pumps you can purchase, it allows you to program it at four different speeds of operation. This is a great feature to have when you have more than one water feature application. What makes this pump more energy efficient than others is that if you use a lower speed for pumping, you will be using less energy than if you used a pump that continually pumped at a higher setting. Saving energy is as easy as pushing a button.

Another benefit of energy efficient Pentair Pool Pumps is that they offer eight different settings for speed. When you choose this pump, you have the potential to reduce your pool utilities by 90%. When you consider how much this will save you each year, the pump will be irresistible. The idea that your pump can be cost efficient as well as energy efficient is a hard benefit to ignore. This particular pump also offers another benefit that parents of little ones will appreciate.

The safety features of Pentair Pool Pumps are also something to consider if you are looking to replace your current pump. The pump that allows for eight different pump settings also offers a special safety system to aid in the prevention of entrapment in the pool. Feeling safe in your own pool is very important when kids are using it, so any safety feature you can add will help to give you peace of mind.
For families looking to cut back on energy bills, the simple act of replacing your current pool pump with energy efficient Pentair Pool Pumps makes a lot of sense. Even if you are not worried about the cost involved, consider the change as a way to go green and help out the environment.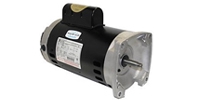 Typically pump motors will last for many years, but if they are exposed to excessive water, they can sometimes burn out quicker than normal. In this article we will cover step by step instructions for replacing a pool pump motor.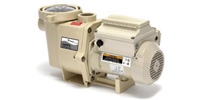 Choosing the correct pool pump is no easy task. So we have put together some helpful information on how to find the best pool pump for your needs - hopefully this will eliminate some of the confusion when it comes to purchasing this important piece of pool equipment.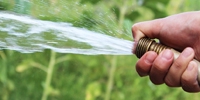 When it comes to swimming pool pumps, there are so many options that it can be very overwhelming. One of the most confusing set of terms is "medium head" and "high head". What in the world do these terms mean?! In this article we'll explain these terms and how it relates to purchasing a pump for your needs.