Pool Pals maintenance line of chemicals will reduce operational costs and clear up cloudy water fast! Trust the team at Pool Supply Unlimited to sell you only what you need for beautifully clear pool water day in and day out.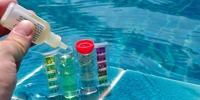 Nobody wants a midsummer swim ruined by cloudy, acidic or even dirty water. But what's involved in taking on the job of water maintenance yourself? As we explain here, it's a lot easier than you might think.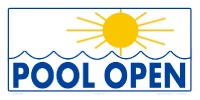 It's almost spring, and almost time to spend long days lounging poolside! But this isn't something you can just dive into. In order to get yourself into a pair of trunks you're going to have to make sure your pool is set and ready to go. We're here to provide you with a quick 5 step check list to insure your pool is opened properly.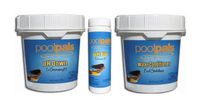 All too often we see the damage that unbalanced water can cause. Water can corrode surfaces or deposit a white film or crusty, coarse substance called scale. Find out how to prevent the two types of unbalanced water conditions, corrosive and scaling.